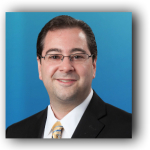 "Ninja" Bob McTague graduated from Merrimack College in Andover, Massachusetts with a degree in Business Administration. Bob always had the entrepreneur spirit and drive, so after college he opened up his own business. After 10 years of running a successful business, he relocated to Syracuse New York. Once in New York, he became a real estate investor. In 2006, Bob entered the business of selling residential properties with Hunt Real Estate. Bob moved his practice to Coldwell Banker Prime Properties in 2008. During this time, Bob was recognized and honored as a "top producer" and won many awards for his business excellence.
Having a drive to succeed further, Bob organized and formed a team of agents in 2009. Using his Internet systems, Bob and his team of 5 agents quickly outshined the competition throughout his local area. In 2010, Bob and his team successfully sold 135 homes which earned them the #1 spot for the highest volume and transactions in his entire local MLS board, out of 1,200 real estate agents. In addition, Bob was honored by Coldwell Banker National as the #1 Coldwell Banker team in the entire state of New York for total volume and production. In 2011 & 2102, Bob successfully closed 140 real estate transactions each year and 167 sides in 2013 with only a small team and without any broker involvement, open houses, newspaper ads, builder representation or relocation business.
While training and managing his group of agents, Bob discovered that his real talent and passion is in helping people succeed in business. In 5 short years, Bob has developed a complete Internet marketing system that can help business owners reach new heights in their business.
The internet marketing systems that Bob has developed are systems that he continues to use to this day.  With his innovative methods, step by step training, and his constant drive to determine the latest methods that deliver leads (and sales) those who take advantage of his systems are consistently in the top of their market.